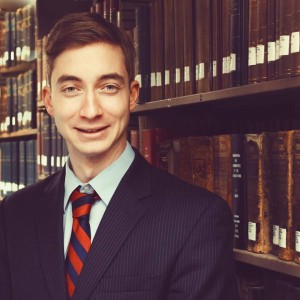 Steven Kwasny, a 28-year-old Eastern Michigan University student, and member of the Ann Arbor chapter of CCL, recently announced his campaign for state House in the 53rd district.
Kwasny believes that one of the biggest problems with government is money, and thus, campaign finance reform is a major focus of his campaign.  Kwasny says that campaign contributions "prohibit the common good from prevailing" and he will refuse any donations to his campaign.
According to MLive, Kwasny's platform also includes:
protecting the environment, increasing citizen participation in the democratic process, and restoring the community's faith in state government.

As a state lawmaker, Kwasny said he would work on decreasing maximum campaign contribution limits, making voter registration automatic, creating a "democracy on demand" app that would allow constituents to better interact with their representative, and upholding progressive values.
Kwasny made his announcement on Monday, April 11 on the campus of Washtenaw Community College.