By Mark Reynolds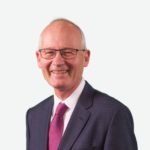 They're shooting congressmen now. That's the level of insanity we've finally reached in our toxic political environment.
Our nation prays for the recovery of Rep. Steve Scalise — still in critical condition with life-threatening injuries as of this writing – as well as the others injured in a hail of gunfire from deranged shooter James Hodgkinson, who was reported to be a supporter of former presidential hopeful Bernie Sanders.
Sanders went to the floor of the Senate to say, "I am sickened by this despicable act, and let me be as clear as I can be: Violence of any kind is unacceptable in our society, and I condemn this action in the strongest possible terms."
Unfortunately, Sanders' words will not stop the war between our ideological tribes. They won't stop some people from exploiting this tragedy for political purposes. After a brief respite from partisan bickering in which House Minority Leader Nancy Pelosi and Speaker Paul Ryan made impassioned speeches on the House floor, most Americans expect Congress will return to business as usual. These days, business as usual means savage attacks in which each side depicts the other as evil.
That's a shame, because as horrible as this incident was, it should provide us with the opportunity for serious introspection. It should shock us into acknowledging that the current public discourse is unsustainable and bad for our nation. It should make us realize that in order to solve the big problems our country faces we must start listening to each other rather than demonizing each other.
The first small steps toward adopting that attitude are now being taken with the issue of climate change, perhaps the most toxic topic in America today. One day after the shooting, South Carolina Republican Congressman Mark Sanford was asked on MSNBC's Morning Joe how we could return to civility. This is what he said:
"We've got to find a way to dial this back. I would give an example of people trying to do that in a small way. There's a Climate Solutions Caucus here in the Congress, and what they've said is that for every Democrat that goes on, you can't get on unless there's a Republican that goes with you. And I think there probably ought to be a little more pairing, whether it's in a caucus form or whether it's in legislative form here in Washington, and I think people are going to be looking for ways to do just that."
The Climate Solutions Caucus was started by Republican Carlos Curbelo and Democrat Ted Deutch, both of whom represent coastal Florida districts that have become ground zero – literally – for rising sea levels. It's predicated on a simple idea: We know our nation is facing big problems with climate change, so let's have members of Congress from both sides of the aisle come together, listen to one another, and find the common ground to introduce and enact effective solutions.
It's an approach that many members of Congress appear to be hungry for. Since the start of the year, the caucus has tripled in size to 42 members with equal numbers of Republicans and Democrats. Following meetings that 1,000 climate advocates recently had with 500 House and Senate offices, that number will soon reach 50 and continue to climb throughout the year.
Pennsylvania Republican Brian Fitzpatrick, a member of the caucus who recently received the 2017 Climate Leadership Award from Citizens' Climate Lobby, said, "We need to get beyond this Hatfields versus McCoys brand of politics."
He's right. We have to end this feud, because it's a war where people are now being shot.
Mark Reynolds is executive director of Citizens' Climate Lobby, a non-partisan advocacy group working to preserve a stable climate.